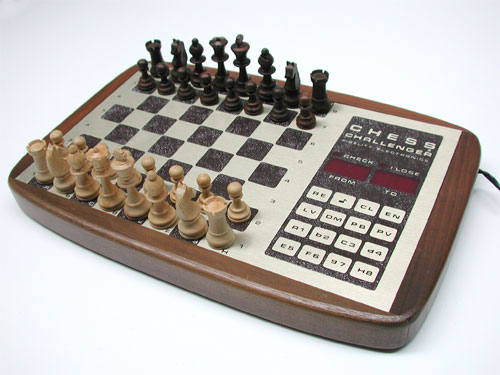 Title

: Chess Challenger


Manufacturer

: Fidelity Electronics, Ltd


Date

: 1978


Category

: Fixed-application digital computer: entertainment


Dimensions

: 1 ˝ x 13 x 8 ˝ in.


Credit Line

: Gift of David B. Lewis


Accession

: X1655.99A-D


By the early 1980s, computer software companies and others began selling dedicated chess computers and boards. One of the most successful chess boards was Sidney Samole and Ron Nelson's Chess Challenger, sold by Fidelity Electronics.


---