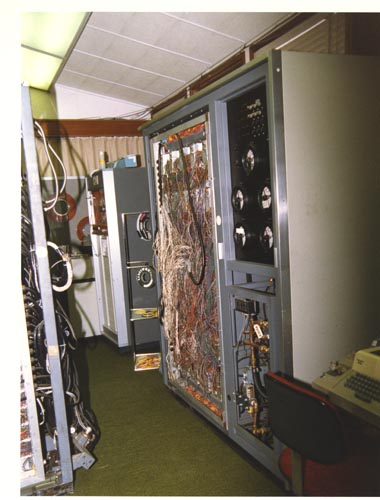 Title
LLNL Computer Museum --CDC 6600 power control cabinet.
Publisher
Lawrence Livermore National Laboratory
Place of Publication
Livermore, CA, US
Dimensions
overall: 11 in x 8 1/2 in
Description
Color image from LLNL Computer Museum exhibit of CDC 6600. This view shows the power control cabinet with meters. The covers have been removed to show back panel wiring and refrigeration pipes.To the rear is a tape drive.
Category
Photograph
Lot Number
X4575.2008