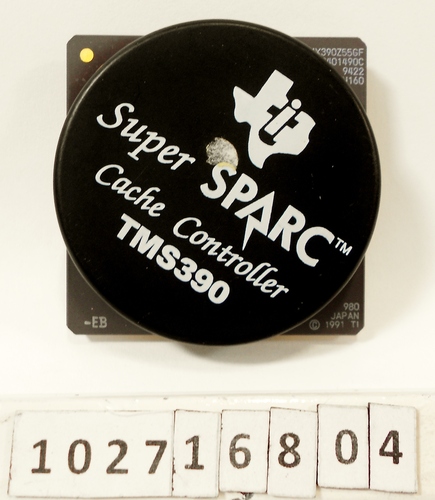 Title
Super SPARC Cache Controller TMS390
Date
1991 ca.
Manufacturer
Texas Instruments Incorporated (TI)
Place Manufactured
Japan
Dimensions
overall: 5/8 in x 1 7/8 in x 1 7/8 in
Description
This record contains one (1) Super SPARC cache controller. The Texas Instruments logo is printed on the front in white. The back is covered by an array of gold-colored metal pins with a 7/8" gold-colored square at the center.
Category
Component/Semiconductor/microprocessor
Lot Number
X4128.2007