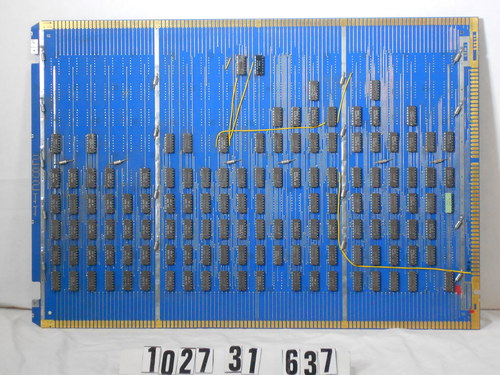 Date
1970 ca.
Manufacturer
Fairchild Semiconductor
Dimensions
overall: 1/2 in x 12 in x 17 1/2 in
Description
The object is a populated circuit board. Etched into one side is "FAIRCHILD SEMICONDUCTOR" and "DIGITAL SYSTEMS RESEARCH." The integrated circuits on the board are dated either 1969 or 1970. There are some wires on both the component and solder sides of the board.
Category
Component/circuit board