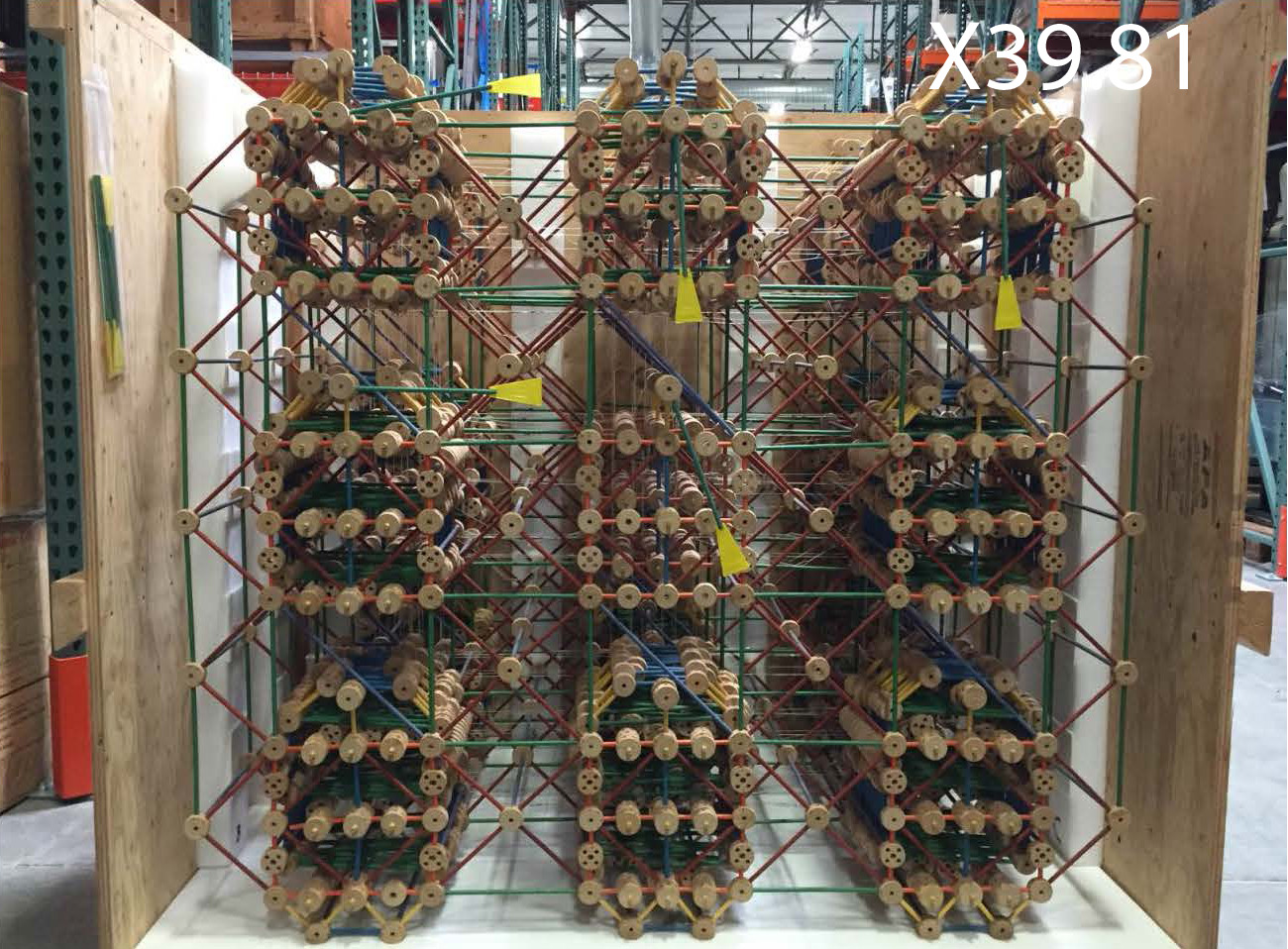 Date
1978
Manufacturer
Daniel Hillis and Brian Silverman
Place Manufactured
U.S.
Identifying Numbers
| | |
| --- | --- |
| Model number | Tinker Toy |
| Serial number | 1 |
Dimensions
overall: 48 in x 51 1/2 in x 35 in
Description
Object is an assembly of standard Tinkertoy rods and wheels in a 3x3 array of units (as seen from the front). There are a number of strings used as belts to connect rotating parts between units. From co-inventors Danny Hillis and Brian Silverman of the MIT Artificial Intelligence Lab: "The machine plays tic-tac-toe with the human player giving the first move. It never loses. The game tree was generated by a LISP prorgam running on a PDP-10. The PDP-10 also computed the connections of the 140 nine-input gates in the machine. The gates are all TTL (Tinker Toy Logic). A simple three-state logic is used to represent the three possible states of a square (X-O-blank). The design uses simple combinational logic. It could have been built by any six-year old with 500 boxes of tinker toys and a PDP-10."
Category
Digital computer
Credit
Gift of Daniel Hillis and Brian Silverman
Lot Number
X39.81