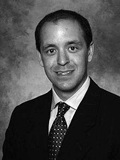 Christopher Lehane
Chris Lehane is a partner in the strategic communications firm of Fabiani & Lehane, which is based in California with offices in San Francisco, Los Angeles and San Diego. Lehane provides strategic advice and tactical execution to companies, trade groups, public sector institutions, candidates for public office and individuals facing complex financial, marketing, branding, media, legal, and image challenges.

Lehane's work has included: Representing Fortune 100 and 500 public and private companies across many economic sectors; international institutions; professional athletes, franchises and leagues; entertainment studios and organizations; litigation support in many high profile legal matters; Democratic candidates for president and other elected and appointed officials; ballot initiative campaigns; and various philanthropic and public interest causes related to education, children, the environment, human rights and civil rights.

From 1995-1997, Chris Lehane served as Special Assistant Counsel to President Clinton. Lehane provided legal, communications and political counsel to the President and First Lady of the United States. Lehane was a key member of the White House's crisis management team responsible for producing and communicating the legal, legislative, and political responses to the media, Capitol Hill, and investigative agencies. In this role, Lehane fielded questions on a regular basis from some of the nation's top investigative reporters. Lehane also helped coordinate the Clinton Administration's communications responses during the 1996 Presidential campaign cycle.

Following his work in the White House Counsel's Office, in 1998 Lehane was named Vice President Al Gore's Press Secretary. In 2000, he transitioned over to serve as the Gore-Lieberman Presidential Campaign Press Secretary. In these capacities, Lehane was responsible for directing the Vice President's press operation, served as one of the campaign's chief spokespeople, and helped coordinate the campaign's communications and media strategies and tactics. Lehane conducted daily press conferences/briefings, traveled full-time with the Vice President and, in his capacity as one of the campaign's chief spokespeople, appeared on national and international television, radio and Internet broadcasts.

In addition, during his time in the Clinton Administration, Lehane served as the Counselor to the then Housing and Urban Development Cabinet Secretary Andrew Cuomo.

Lehane has been profiled and written about in numerous media outlets, including The New York Times, Washington Post, Los Angeles Times, USA Today, The Wall Street Journal, San Francisco Chronicle, Newsweek, US News & World Report, The New Republic and PR Weekly. In addition, Lehane has been featured in the hour-long C-SPAN program The Road to the White House, ABC's Nightline, CNN and various other television outlets. Lehane is a regular a political commentator appearing in national, cable and local television media outlets and is a frequent featured speaker at numerous forums and events sponsored by institutions such as universities and colleges, major law firms, professional sports leagues, trade organizations, Democratic Party entities and other businesses, civic and philanthropic organizations.

Lehane is a producer and the co-writer of the film Knife Fight, a political thriller scheduled for release in 2012, which stars Rob Lowe as a fixer dealing with a series of "October surprises" and features Julie Bowen, Jamie Chung, Carrie-Anne Moss and Jennifer Morrison The movie explores the tension inherent to the political process where the noblest ends are used to justify the toughest means.

Chris Lehane is an active member of his community. He serves on the Board of Trustees for Amherst College; leads Think BIG Sacramento, Sacramento Mayor Kevin Johnson's initiative to develop an entertainment and sports facility; is on the Board of Advisors for Common Sense Media, a children's health media advocacy non-profit; is on the advisory board of ChinaSF, an organization focused on developing ties between China and San Francisco; has been a supporter of the KIPP Schools, high performing public charter schools educating historically underserved students; and been active in various environmental, civil rights and human rights causes.

Lehane graduated Phi Beta Kappa from Amherst College in 1990 and from Harvard Law School in 1994. He lives in San Francisco, California with his wife, Andrea, and two sons, Dominic and Quincy.