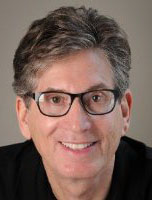 Marc Porat
Co-founder and Former CEO of General Magic
Marc Porat has founded and led technology companies since 1983. Most recently, he was the chair and co-founder of My Ride to Vote, a SuperPAC offering free transportation to voters who otherwise couldn't get to the polls. Since 2002, he has created three companies focused on the built environment, concentrating on sustainable construction materials and methods to help reduce climate change. In addition to CalStar Products Inc., where he served as CEO since its founding in early 2007 until April 2009, Porat founded Serious Materials and Zeta Communities.

Prior to focusing his energies on the environment, Porat initiated and led several notable ventures in information technology including Perfect Commerce (1998), General Magic (1991), and Private Satellite Network (1983). Previously, Porat was a senior economist at the US Department of Commerce and director of the Program on Communication and Society for the Aspen Institute.
Porat graduated from Columbia College and earned double master's degrees and a PhD from Stanford University.