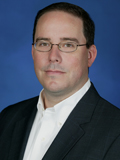 T.J. Campana
As a senior program manager for the Digital Crimes Unit at Microsoft Corp., T.J. Campana is responsible for investigating cybercrime issues related to malware, botnets, hacking and other criminal and security incidents involving a Microsoft technologies, properties and services. Campana manages the Law Enforcement and Government Assistance Program, which serves to train law enforcement officers, prosecutors and judges on cybercrime issues and provide technical investigative support related to Microsoft technologies. He also leads the team's Botnet Research, Analysis and Investigations Network, as well as manages the Digital Crimes Consortium, a yearly conference that brings together law enforcement, government, industry and academics to discuss digital crime issues.


Campana joined Microsoft in 2002 as a support engineer in Product Support Services, supporting network connectivity between various Microsoft technologies. Since that time, he has increasingly focused on security issues specifically. He served as a security support engineer, working with some of Microsoft's largest customers around security incident response, and as a Senior Investigative Consultant on the Law Enforcement Support Team within Microsoft Consulting Services, a group charged with training law enforcement in investigative techniques related to computer forensics and Internet investigations.


Campana holds a bachelor of science degree in criminology and criminal justice, as well as a master of science degree in information science from Florida State University.