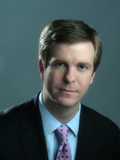 Tucker Bounds
Tucker is a veteran of political and issue advocacy campaigns at the national, state and local levels. In 2010, Bounds served as Deputy Campaign Manager and Communications Director for Meg Whitman's California gubernatorial campaign. Prior to his work on the Whitman Campaign, he was the National Spokesperson and Director of Rapid Response for John McCain's 2008 Presidential Campaign. In addition to appearing regularly on cable television news shows and syndicated radio programs, he was responsible for helping manage the McCain campaign¹s nationwide communications effort.


In October of 2008, as a result of his role responding to Obama-campaign messaging, Time Magazine's Mark Halperin included Tucker atop a regularly posted list of The Five Most Important People in Politics Not Running for President. The following year he was identified as one of Campaigns and Elections Magazine's Rising Stars.


Previously, Bounds was the Western Press Secretary at the Republican National Committee where he worked directly with targeted campaigns in 18 western states. Prior to his time at the RNC, he served as Press Secretary to U.S. Senator Gordon Smith. In 2004, he took a one-year leave from Smith's office to direct Oregon communications efforts for President George W. Bush's successful re-election effort.


Bounds is an Oregon native, who began his career in the office of Congressman Greg Walden. He is currently Manager of Corporate Communications at Facebook.

Tucker and his wife Alexia live in San Francisco, California.