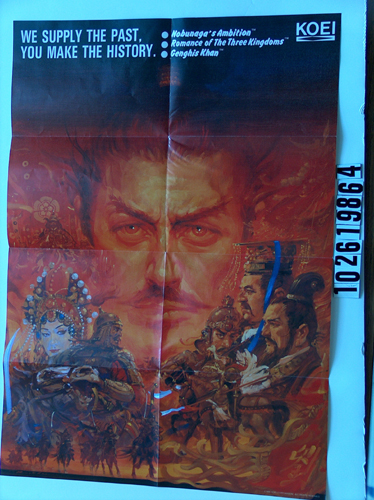 Publisher
KOEI
Dimensions
14.25 x 20.125 in.
Format
Poster
Description
Color poster with images of a man some warriors and a princess.
Nobunaga's Ambition, Romance of the Three Kings, Genghis Kahn

Note: Poster is two sided.
Second side has map of Conquest during Japan's warring states period with pictures
of warriors dfuring that period. Battles are also named and located on map.

Note: Barcode ascession number sticker placed on artifact.
Category
Poster