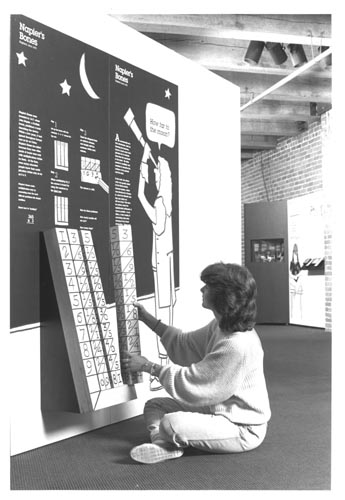 Title
Oversized replica of Napier's Bones Exhibit
Date
1980 ca.
Photographer
Burke, Kevin
Publisher
SITES
Place of Publication
Washington, DC, US
Dimensions
overall: 10 in x 8 in
Description
Black and white image of an exhibit featuring an oversized version of Napier's Bones with large descriptive wall illustrations.
A woman is sitting on the floor holding one of the Bones. Panels display use instructions for the Bones.
Category
Photograph
Credit
Courtesy of Gwen Bell