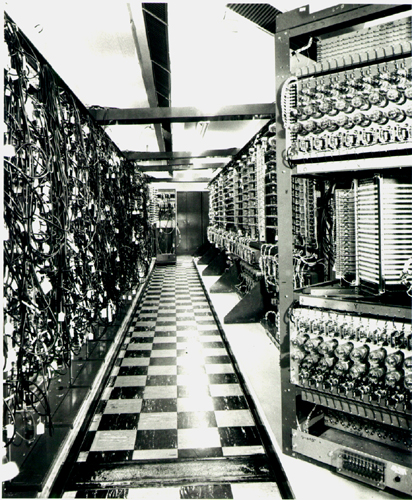 Date
1952 ca.
Photographer
Hirshberg, Louis
Publisher
Massachusetts Institute of Technology (MIT). Lincoln Laboratory
Place of Publication
Lexington, MA, US
Dimensions
10 x 8 in.
Format
Photographic print
Description
Black and white image of Whirlwind memory test computer. Vacuum tubes are visible on the right side, cables are visible on the left.
Category
Publicity photograph
Subject
Whirlwind computer
Credit
Courtesy of Gwen Bell