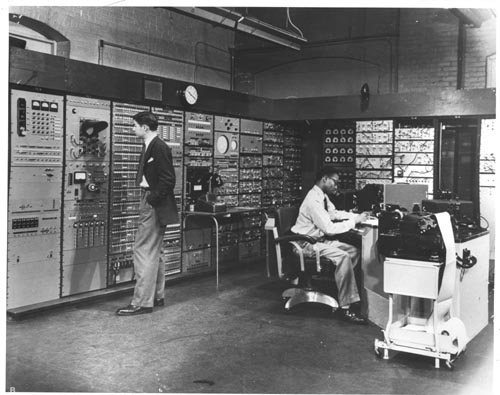 Title
Whirlwind I Computer
Date
1950 ca.
Dimensions
8 x 10 in.
Copyright Holder
The MITRE Corporation
Description
Black and white image of Whirlwind I computer system showing console, teletypwriter, and an oscilloscope.

Verso label: "Whirlwind 1945-1953 Jay Forrester, MIT The Whirlwind was the first high speed, reliable, real-time computer. It was originally designed to meet the demands of an aircraft stability control analyzer. The Whirlwind evolved into the prototype for the SAGE Air Defense System. (35, 36, 40)"
Category
Photograph