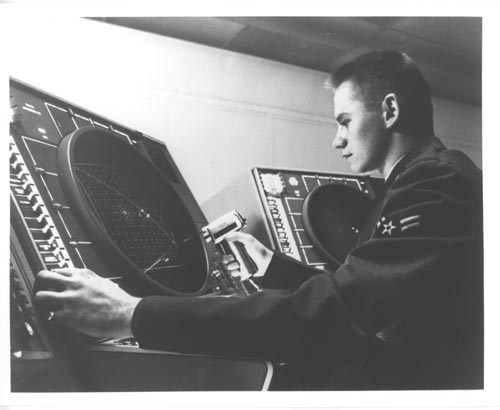 Title
SAGE Console Operator
Dimensions
overall: 8 in x 10 in
Description
B&W SAGE operator William J. Eberfeld with "gun" pointed at screen.
Verso attached metadata: "SAGE International Business Machines 1958
The Sage (Semi-Automatic Ground Environment) was the largest and longest lived computer installation in existence. It was the United States Air Defense System from 1958 until 1983. SAGE was the first computer graphics output devices that used light guns to identify airplanes moving across the screen. This screen is updated every 15 seconds."
Category
Photograph
Credit
Courtesy of Gwen Bell