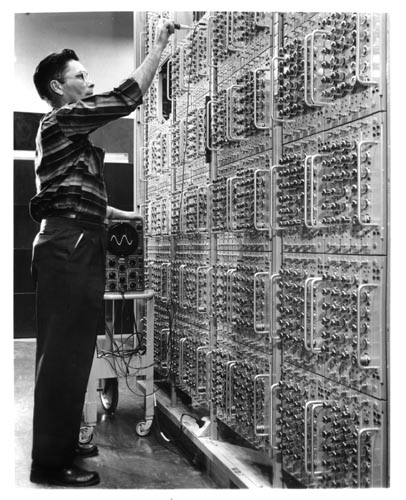 Title
SAGE Digital Data Transmitter
Publisher
Western Electric Company
Dimensions
overall: 10 in x 8 in
Description
B&W image of a SAGE Digital Data Transmitter. A man is standing making an adjustment to one of the pluggable modules.
To his left is an oscilloscope cart with a sine wave on the scope.
Verso paper label: " The means for transmitting SAGE data at high speed over long distances with extreme reliability is provided by the Digital Data Transmitter, shown above during installation tests by a Western Electric Company installer at the SAGE site on McGuire AFB,"
Category
Photograph
Credit
Courtesy of Gwen Bell