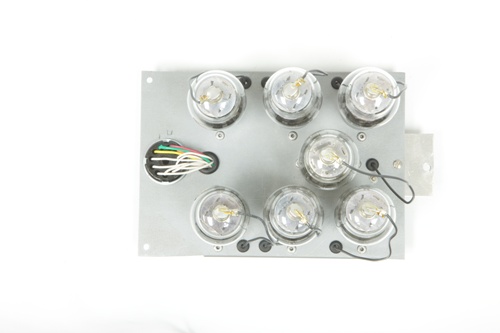 Title
Atanasoff-Berry Add-Subtract Module (replica)
Date
1996 ca.
Manufacturer
Iowa State University. Ames Laboratory
Place Manufactured
Ames, IA, US
Dimensions
overall: 4 3/4 in x 7 in x 5 in
Description
This Add-Subtract Module (ASM) was created for the 1997 Reconstruction of the Atanasoff-Berry Computer (ABC) and is a copy of one of the 30 parallel ASMs used in the original 1942 computer. Its seven dual-triode vacuum tubes (6C8) combined two bits and a carry/borrow bit to produce a sum or difference bit and a carry bit. Each ASM operated serially on a 50-bit number from right to left, producing a binary result accurate to 15 decimals.
Category
Component: circuit board / module
Credit
Courtesy of John Gustafson