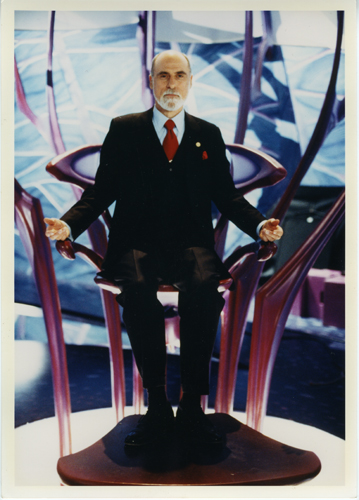 Title
Vinton Cerf on set of the TV show "Earth: Final Conflict"
Dimensions
7 x 5 in.
Format
Photographic print
Description
This is a color image of Vinton Cerf sitting on a purple colored chair on the set of Gene Roddenberry's "Earth: Final Conflict". He is wearing a dark suit and red tie and is looking at the camera. He was technical advisor on the show. Written on the verso side is "7" and is circled.
Category
Identification photograph; Publicity photograph
Subject
Cerf, Vinton G.
Credit
Courtesy of Gwen Bell