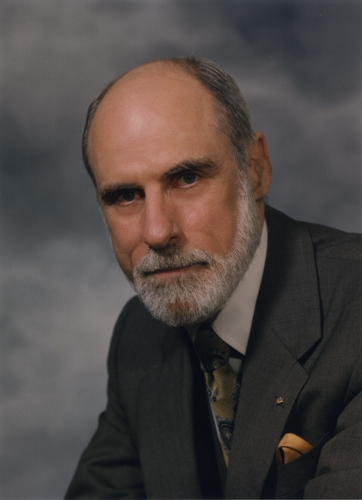 Photographer
Bachrach, Louis Fabian
Dimensions
7 x 5 in.
Format
Photographic print
Copyright Holder
Bachrach, Louis Fabian
Description
This is a color portrait image of Vinton Cerf wearing a gray suit and tie and staring at the camera. At the time of this photo, he was MCI WorldCom Sr. VP of Internet Architecture and Technology. Written on verso side is "6" and is circled.
Category
Portrait photograph; Identification photograph; Publicity photograph
Subject
Cerf, Vinton G.
Credit
Courtesy of Gwen Bell