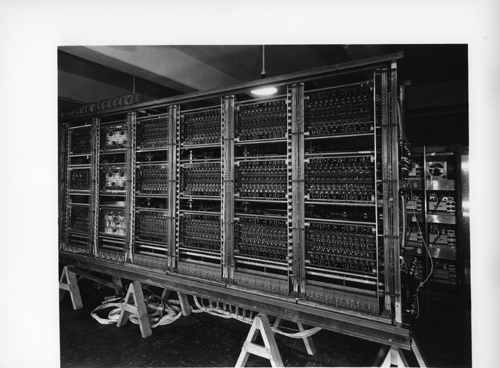 Title
Argonne National Laboratories ORACLE at Oak Ridge Laboratory
Publisher
Argonne National Laboratory
Dimensions
8 1/2 x 11 in.
Description
Black and white image of ORACLE at Oak Ridge National Laboratory in partial construction. The frame is on sawbucks.
Verso black stamp reads " ARGONNE NATIONAL LABORTATORY PHOTOGRAPH ANL negative no. 109-548 when reordering please specify
negative number " also in pencil TCM # 386. In ink # 46 and small paper sitck on tag with 321in ink.
Category
Flash photograph; Snapshot
Credit
Courtesy of Gwen Bell