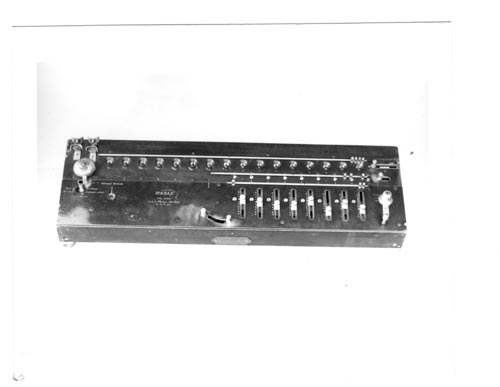 Identifying Numbers
| | | |
| --- | --- | --- |
| Other number | #518 | Verso pencil |
Dimensions
overall: 4 in x 5 in
Description
Black and white image of a MADAS Calculator. A long rectangular box with across the top a series of round windows with numbers showing.
To the right are 8 rectangular holes each with 10 noptches and a push slide, There are slides for addition, multiplication, subtraction and division.
Printed on box: MADAS Pat Jahnz U.S.A. P# DEC. 16th, 1913 D.R.P. etc.
Category
Photograph
Credit
Courtesy of Gwen Bell