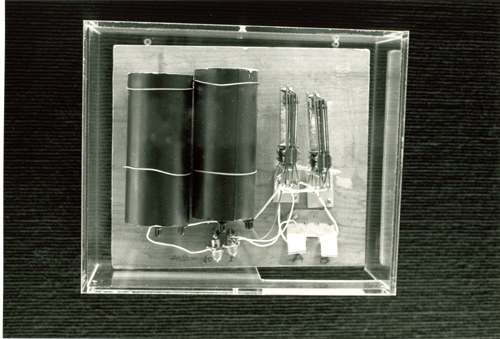 Title
Stibitz Model K Adder
Description
Black and white image of the George Stibitz replica of the relay binary adder, that formed the basic circuitry of the Bell Model 1 Relay Calacultor aka Complex Number Calculator..
Verso: Stibitz K-Adder, Stibitz Model K, Article: Bell Telephone pubs.
Model 1 Computer Calc."
Date
1939 ca.
Publisher
Bell Laboratories
Dimensions
8 x 10 in.
Format
Photographic print
Category
Identification photograph; Publicity photograph
Credit
Courtesy of Gwen Bell