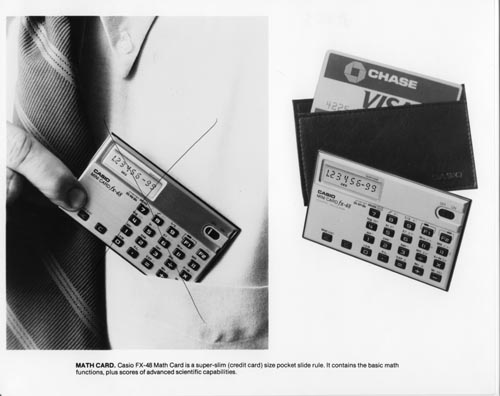 Title
Casio MINI CARD fx-48
Dimensions
overall: 8 in x 10 in
Description
Black and white image of Casio fx-48 calculator. THe image has two views. One has a finger putting the calculartor ina shirt pocket. The other view has
the calculator infront of a credit card holder with theChase Visa credit card partially out of the holder. The shirt pocket view has a large X on the image.
"Math Card. Casio FX-48 Math Card is a super-slim (credit card) size pocket slide rule. It contains the basic math functions, plus scores of advanced scientific capabilities.
Category
Photograph
Credit
Courtesy of Gwen Bell