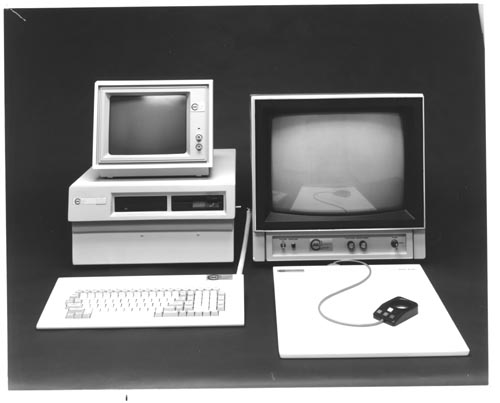 Title
AVL Presentation Computer
Dimensions
overall: 8 in x 10 in
Description
B&W print of an AVL Presentation Computer system.
There is a PC with hard and floppy disd drives, a PC display and keyboard. There is also a larger display screen with control
switches and knobs. In front of theis display is a Micro DIGI-Pad with mouse. All the components except the pad have
AVI Presentation Computer Labels.
Category
Photograph
Credit
Courtesy of Gwen Bell