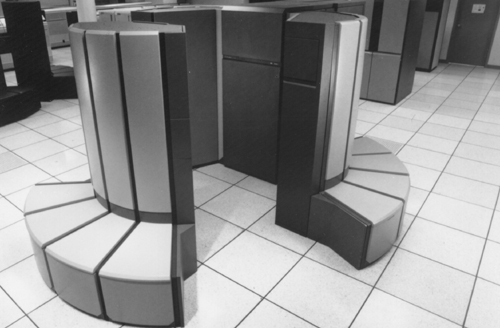 Title
Cray Y-MP8 supercomputer
Publisher
Cray Research, Inc. (CRI)
Place of Publication
Minneapolis, Minn., U.S.
Dimensions
5 x 7 in.
Format
Photographic print
Copyright Holder
Cray Research, Inc. (CRI)
Description
Black and white image of the Cray Y-MP8 supercomputer. The caption below the image reads "CRAY Y-MP8 supercomputer from Cray Research, Inc. Minneapolis.". Written on verso side in black ink is "P5003".
Category
Identification photograph; Publicity photograph
Subject
Cray Y-MP8 (Computer); Cray computers; Cray Research, Inc. (CRI)
Credit
Courtesy of Gwen Bell