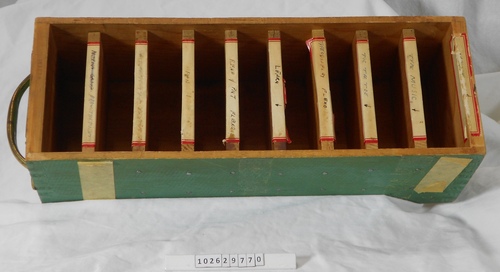 Title
Box for TX-0 paper tapes
Date
1956 ca.
Manufacturer
Massachusetts Institute of Technology (MIT)
Dimensions
overall: 4 1/4 in x 5 in x 15 in
Description
There is a handle on the end of the box with a brass card holder above it . There are slots for nine paper tapes, which are individually labeled with adhesive stickers.
Category
Miscellaneous/carrying case
Credit
Computer History Museum Collection