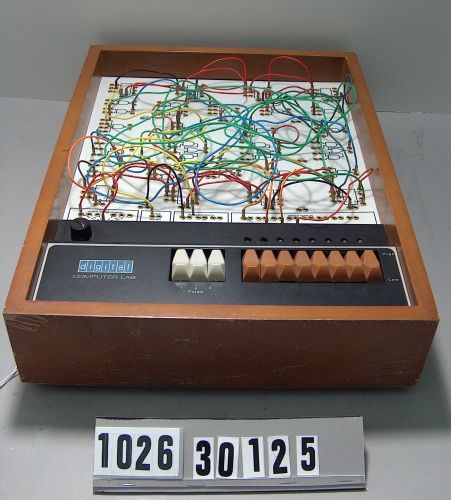 Description
Object consists of the Computer Lab and multiple multi-colored jumper cables. Pasted to the bottom of the unit are two papers, one describing how to get the computer lab repaired and one warning of risk of electric shock.
Date
c. 1962
Manufacturer
Digital Equipment Corporation (DEC)
Dimensions
3 3/4 x 12 3/4 x 17 in.
Category
Test Equipment