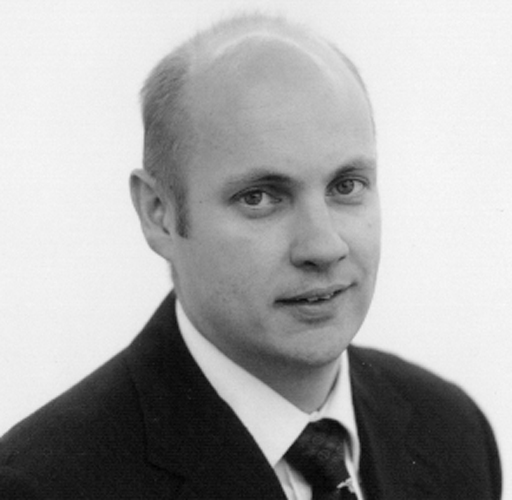 Description
Black and white image of William C. Hanson. Image is only 3 x 3 in. The rest of the area is white. Caption on separate paper: "William C. Hanson, vice president of volume manufacturing, joined the company in 1967 as module materials manager and has guided the high volume production aspects of the company to the present. His current responsibilities include manufacturing central processors, volume subassemblies, peripherals and metals at Digital locations in Springfield, Westfield and Maynard, MA; Phoenix, Arizona and Puerto Rico. "
Publisher
Digital Equipment Corporation (DEC)
Dimensions
6 x 8 in.
Format
Photographic print
Category
Portrait photograph
Subject
Digital Equipment Corporation (DEC); Hanson, William C.
Credit
Courtesy of Gwen Bell