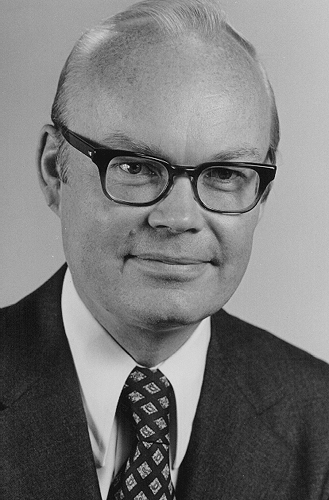 Title
Theodore G. Johnson
Description
Black and white image of Theodore G. Johnson. Image is only 3 x 3 in. The rest of the area is white. Caption on seperate paper: "Theodroe G. Johnson, vice president, sales and service, is responsible for the entire sales and field service departments as well as several administrative operations in the corporate headquarters. He was the company's first sales engineer upon joing Digital in 1958. A 1956 graduate of the California Institute of Technology, Mr. Johnson also received a MS in Business Adminsitration from the Harvard Business School. "
Publisher
Digital Equipment Corporation (DEC)
Dimensions
6.25 x 8.25 in.
Format
Photographic print
Category
Portrait photograph
Subject
Digital Equipment Corporation (DEC); Johnson, Theodore G.
Credit
Courtesy of Gwen Bell