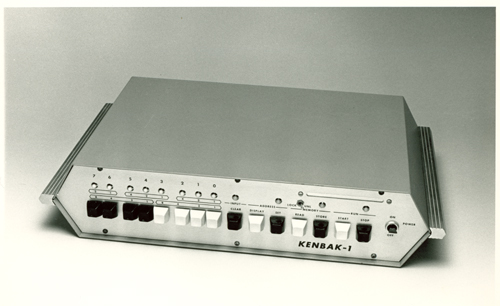 Date
1971 ca.
Photographer
Everson, Martha
Dimensions
8 x 10 in.
Format
Photographic print
Description
Black and white image of the KENBAK-1.
Verso white paper sticker: "This photograph may not be reproduced without written permission of the Photographic Archives of The Computer Museum, Boston, MA.
Verso White paper sticker: This photo is property of: Please return to Photo Archives The Computer Museum 300 Congress St. Boston, MA 02210"
Category
Identification photograph; Publicity photograph
Subject
Kenbak-1 (Computer)
Credit
Courtesy of Gwen Bell