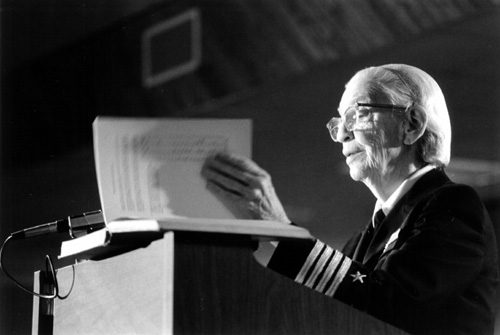 Date
1983 ca.
Photographer
Sweeny, Carolyn
Dimensions
overall: 8 in x 10 in
Format
Negative
Description
Negative, black and white. Close up view of Grace Hopper giving lecture.
Verso label: "Captain Grace Hopper, US Navy giving lecture "On Howard Aiken and Harvard Mark I" 4/19/83 (Close up)" . Photo by Carolyn Sweeny.
Category
Snapshot
Subject
Hopper, Grace M.
Credit
Courtesy of Gwen Bell