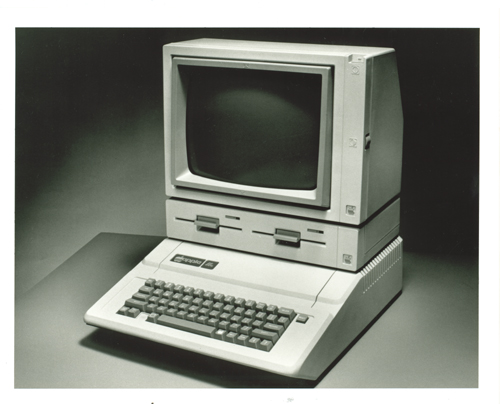 Description
Black and white identification photograph of the Apple IIe main terminal including monitor, disk drive and keyboard. appriximately 1/2 inch white border surrounds main image. Background is gray. Computer is sitting on a ledge.
Publisher
Apple Computer, Inc.
Dimensions
8 x 10 in.
Format
Photographic print
Category
Identification photograph; Publicity photograph
Subject
Apple IIe (Computer); Apple Computer, Inc.
Credit
Gift of CHM AppleLore