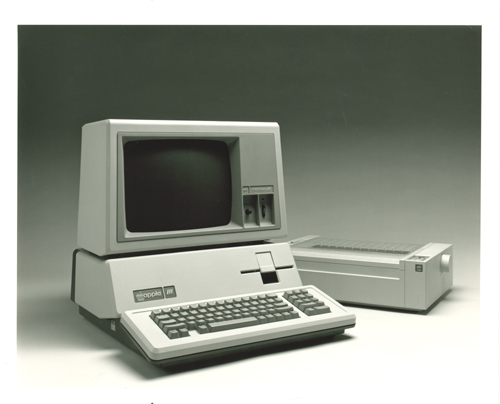 Publisher
Apple Computer, Inc.
Dimensions
8 x 10 in.
Format
Photographic print
Description
Black and white identification photograph of the apple III main terminal, including disk drive, monitor ad keyboard. Printer is show to the right of the main terminal. Background is white in the foreground and fades to dark gray on the upper edges of the photograph. There is a 1/2 inch white border around the main image. The monitor screen is blank. A very small white hair, from the negative, is visible in the upper right corner of the main image.
Category
Identification photograph; Publicity photograph
Subject
Apple III (Computer); Apple Computer, Inc.
Credit
Gift of CHM AppleLore