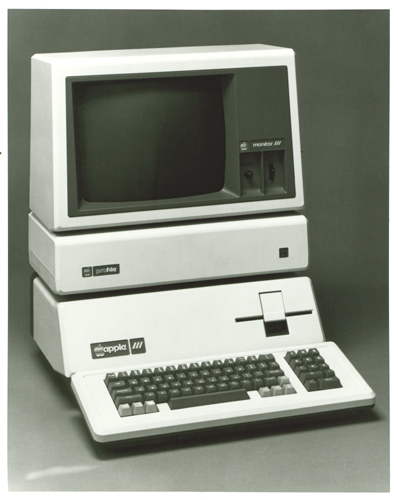 Description
Black and white identification photograph of the Apple III with profile and monitor III. The monitor is blank. The background is gray, lighter at the bottom, fading to near black at the top. There are two light reflections on the lower left edge of the photograph. The main image is surrounded by a 1/4 inch white border.
Publisher
Apple Computer, Inc.
Dimensions
10 x 8 in.
Format
Photographic print
Category
Identification photograph; Publicity photograph
Subject
Apple III (Computer); Apple Computer, Inc.
Credit
Gift of CHM AppleLore