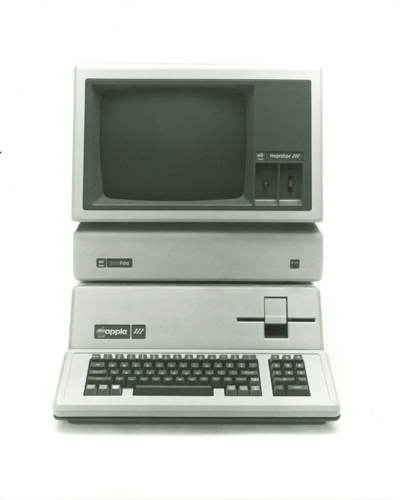 Publisher
Apple Computer, Inc.
Dimensions
10 x 8 in.
Format
Photographic print
Description
Black and white identification photograph of the Apple III with profile and monitor III. The monitor is blank. The background is white. Verso upper center edge has a handwritten notation in pencil: "85,000+".
Category
Identification photograph; Publicity photograph
Subject
Apple III (Computer); Apple Computer, Inc.
Credit
Gift of CHM AppleLore