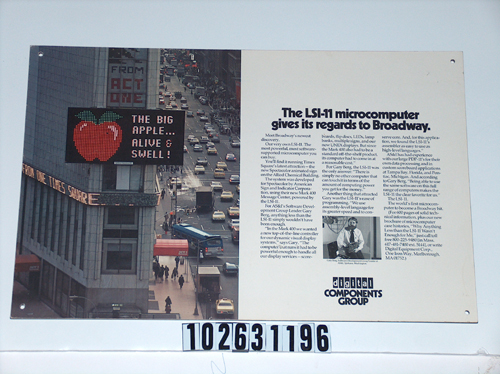 Publisher
Digital Equipment Corporation (DEC)
Dimensions
10 x 17 in.
Format
Photographic print
Description
Color poster. Photograph of Times Square with sign on building "The big apple .. alive & swell."
Has descriptive text extolling how the LSI-11 is used to run the animated sign on the Allied Chemical Building.
Also has a picture of Cary Berg holding a LSI-11 motherboard sitting beside the display and keyboard.
Category
Other: See Description; Poster