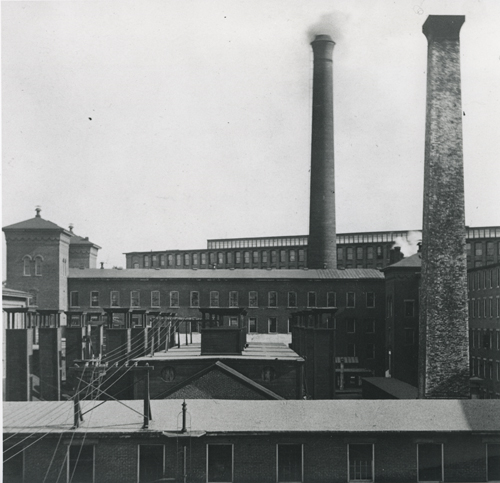 Title
History - Maynard Mill
Date
undated
Publisher
Digital Equipment Corporation (DEC)
Place of Publication
Maynard, Mass., U.S.
Identifying Numbers
File number
10159
DEC identification number
Other number
6387-38
Dimensions
8 x 10 in.
Format
Print
Description
Black and white image of the Maynard Mill, which DEC occupied starting in 1957. This was collected along with other photos under DEC photo library identification number 10159, which consists of a group of historical photographs.
Category
Publicity photograph; Identification photograph
Subject
Digital Equipment Corporation--History
Collection Title
Digital Equipment Corporation records
Series Title
Still images: General slides and transparencies
Credit
Gift of Hewlett-Packard Company