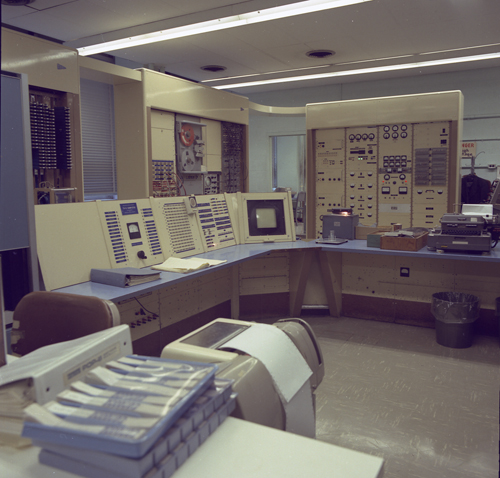 Title
History - MIT TX-0 computer
Description
Color film negatives of the TX-0. These images were collected along with other photos under DEC photo library identification number 10159, which consists of a group of historical photographs.
Date
1956
Publisher
Massachusetts Institute of Technology (MIT). Lincoln Laboratory
Place of Publication
Cambridge, Mass., U.S.
Identifying Numbers
File number
10159
DEC identification number
Other number
7213
Dimensions
2 1/4 x 2 1/4 in.
Format
Negative
Category
Film negative; Identification photograph; Publicity photograph
Subject
TX-0 (Computer); Massachusetts Institute of Technology (MIT)--History
Collection Title
Digital Equipment Corporation records
Series Title
Still images: General slides and transparencies
Credit
Gift of Hewlett-Packard Company