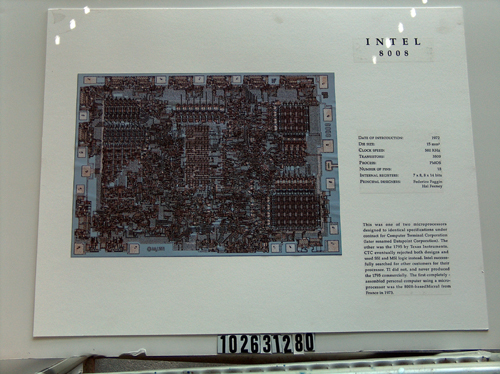 Description
Black and White poster of the Intel 8008 Microprocessor chip. Technical details are described.

Intel 8008
Date of Introduction: 1972
Die Size: 15 mm
Clock Speed: 500 KHz
Transistors: 3500
Process: PMOS
Number of Pins: 18
Internal Registers: 7x8, 8 x 14 bits
Principal Designers: Federico Faggin
Hal Feeney

This was one of two microprosessors designed to identical specifications under contract for Computer Terminal Corporation
(later named Datapoint Corporation). ....
Date
Undated
Publisher
Intel Corporation
Dimensions
20 x 26 in
Format
Photographic print
Category
Poster