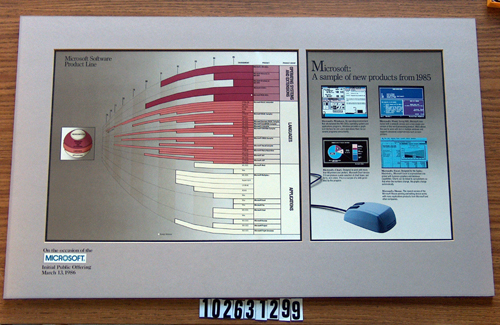 Title
Microsoft - Products
Description
Color Poster. Left side of poster has a globe with product types these types expand into time lines which then give the product names.
The right side of poster has computer screen shots of products along with the Microsoft mouse.
Microsoft Product Line
Operating Systems and Extensions
Languages
Applications
Microsoft: A sample of new products from 1985
Microsoft Windows ... Microsoft Word... Microsoft Excel... Microsoft Chart... Microsoft Mouse ...
Date
Undated
Publisher
Microsoft Corporation
Dimensions
16 x 26.5 in
Format
Photographic print
Category
Poster