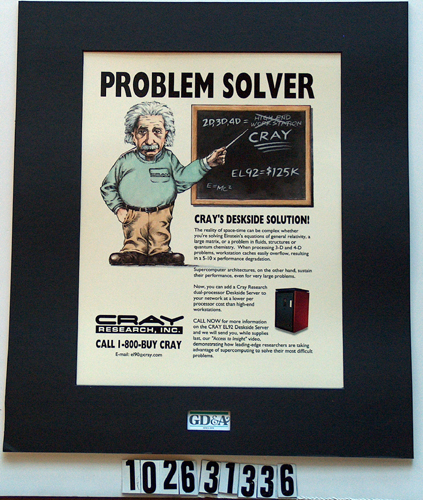 Publisher
Cray Research, Inc. (CRI)
Dimensions
15 x 13 in
Description
Color Poster for Cray EL92 computer system as a Deskside
solution. A figure resembling Einstein standing at a blackboard
with pointer. Text describes how supercomputers sustain
performance regardless of problem size. Poster also offers
a video,"Access to Insight"
CALL 1-800-BUYCRAY
E-mail 2l90@cray.com

Poster is mounted on paper board with black mask.

GD&A logo in window botton center of mask.
Category
Poster