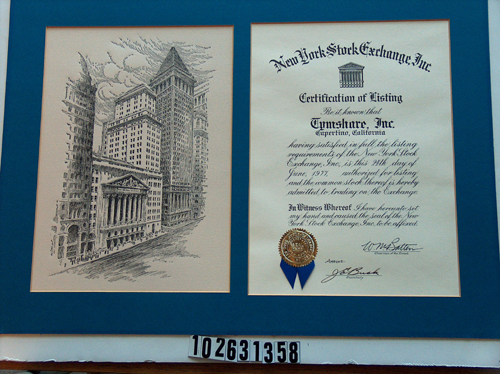 Title
Tymshare - Stock Certificate
Date
Undated
Publisher
Tymshare, Inc.
Dimensions
18.25 x 25.25 in
Description
Two artifacts mounted on blue posterboard.
Left artifact is a black and white drawing of the exterior of the New York Stock Exchange building.

Right artifact is the Certificate Certificate of Listing for
Tymshare, Inc.

It is in black and white with italic printing.
A gold seal with blue ribbons is attached.
Category
Poster
Credit
Gift of Tim O'Rourke