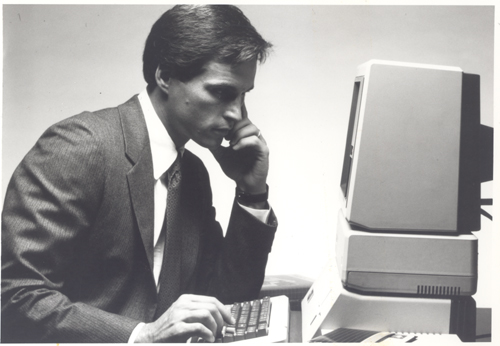 Title
Man working on Apple
Dimensions
5 x 7 in.
Format
Photographic print
Description
Black and white image of side view of man in suit and tie sitting at an apple computer with proper right hand typing on keyboard and proper left hand resting on man's proper left side of face. [Sept. 14, 2004 JMA]
Category
Publicity photograph; Identification photograph
Subject
Apple Computer, Inc.
Credit
Gift of AplinUnoCreative