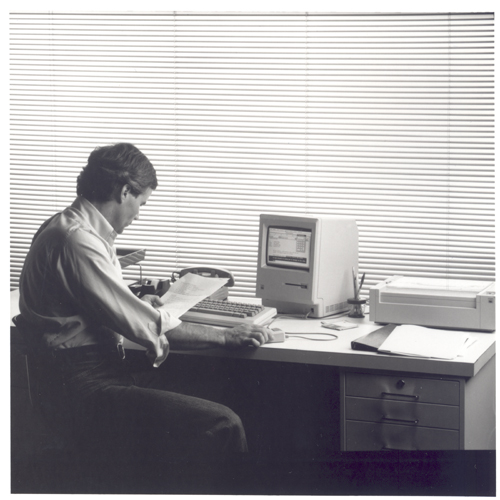 Title
Man working on Apple computer
Dimensions
7 x 5 in.
Format
Photographic print
Description
Black and white image of side view of man sitting at computer and reading a sheet of paper. Image taken from across the room from behind man. Man is facing a large window with white vertical blinds closed. Recto: "Dupe" is written in graphite/pencil in upper right corner on glassine sheet. [Sept. 15, 2004 JMA]
Category
Publicity photograph; Identification photograph
Subject
Apple Computer, Inc.
Credit
Gift of AplinUnoCreative