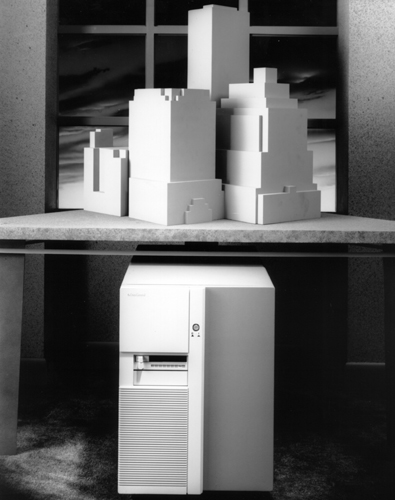 Title
Data General 88000-based system
Description
Black and White image of a Data General 88000-bases system. System is under a table with an
architects rendering of an office building complex with a window in background.
Caption: " The Data General 88000-based system is designed to function as a server or multiuser system for a range of commercial and technical applications. The system is available in a deskside version (pictured above) and a 14-inch high NEMA-Standard rachmount version."

Dimensions
10 x 8 in.
Format
Photographic print
Category
Publicity photograph; Identification photograph
Subject
Data General Corporation
Credit
Courtesy of Gwen Bell