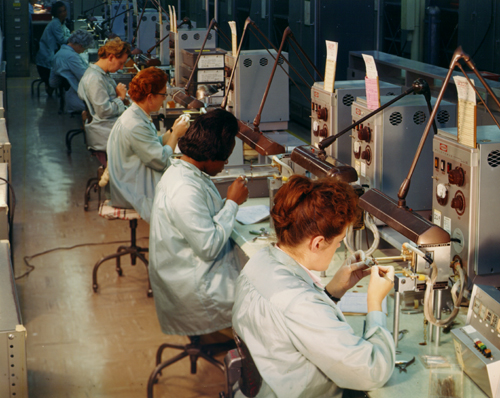 Title
Data General Manufacturing Workstations
Publisher
Data General Corporation (DGC)
Dimensions
8 x 10 in.
Format
Photographic print
Description
Color Image of Manufacturing workstations.

This color image depicts several women at workstations working on very small parts.
The workstations hold several devices with meters, pushbuttons and control
knobs. A jig holds the part and a flourescent light is close to the work area. The women are dressed in smocks and have several small tools lying on the wordstation top.
Category
Publicity photograph; Identification photograph
Subject
Data General Corporation
Credit
Courtesy of Gwen Bell