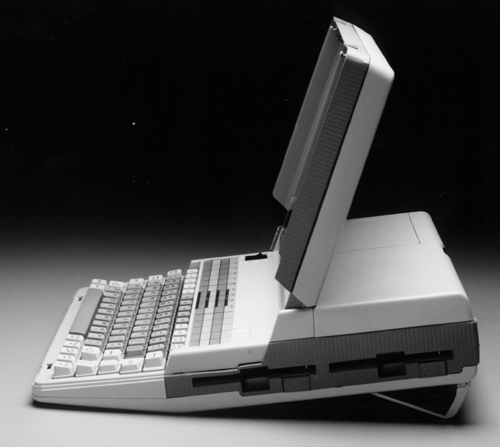 Title
Data General/One Personal Computer
Description
Black and white image of Data General/One Personal Computer.
Caption on separate paper:
" THE FULL FUNCTION OF A PERSONAL COMPUTER in a 10-pound, portable package describes the new DATA GENERAL/One personal system. This IBM-PC compatible system features a 79-keyboard, full-size LCD, rechargeable battery pack, main memory to 512KB, and 3.5" disk storage capacito to 1.4MB on two disks. Also available for the system are an external expansion chassis for up to five IBM-PC compatible expansion cards. "

Publisher
Data General Corporation (DGC)
Dimensions
8 x 10 in.
Format
Photographic print
Category
Publicity photograph; Identification photograph
Subject
Data General Corporation
Credit
Courtesy of Gwen Bell