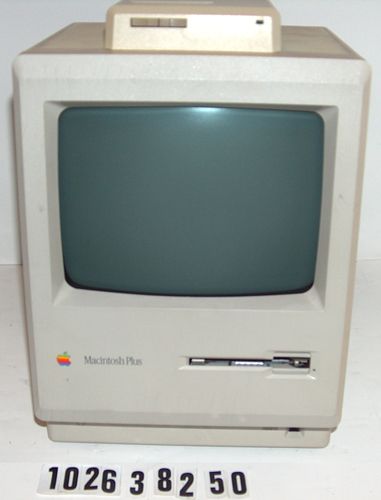 Title
Macintosh Plus computer
Date
1986
Manufacturer
Apple Computer, Inc.
Place Manufactured
U.S.
Dimensions
14 1/2 x 10 x 12 in.
Description
Object is a Mac; labelled "Macintosh Plus" on the front and "Macintosh 512K" on the top rear. No serial number label to be found even under the front "chin" location. This has a Kensington System Saver fan attached to the top.
Category
Digital computer/personal computer/desktop