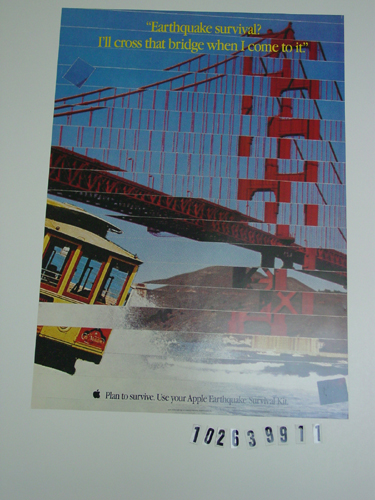 Title
"Earthquake survival? I'll cross that bridge when I come to it." : plan to survive : use your Apple Earthquake Survival Kit
Date
ca. 1987
Publisher
Apple Computer, Inc.
Dimensions
28 x 20 in
Format
Photographic print
Description
Color image of Golden Gate bridge and a cable car. The image is fractured
to simulate an earthquake.

"EarthQuake Survival I'll cross that bridge when I come to it."
Plan to survive. Use your Apple earthquake surval kit.
Category
Poster
Credit
Gift of CHM AppleLore