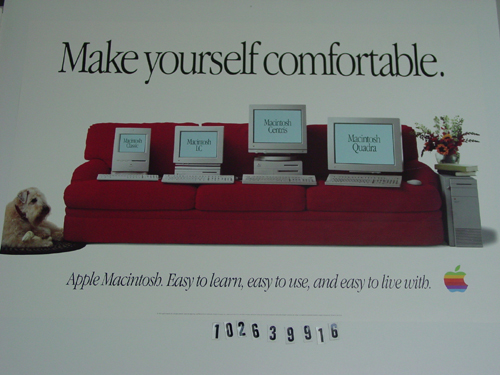 Title
Make yourself comfortable : Apple Macintosh : easy to learn, easy to use, easy to live with
Description
Color image of four different Macintosh desktop computers displayed on a red sofa with a dog lying on a rug to the left and a Macintosh computer tower to the right. The tower has two books and a vase of flowers on top.

Apple Macintosh. Easy to learn, easy to use and easy to live with.
Apple logo to the right of the text.
Date
1993
Publisher
Apple Computer, Inc.
Dimensions
24 x 36 in
Format
Photographic print
Category
Poster
Credit
Gift of CHM AppleLore