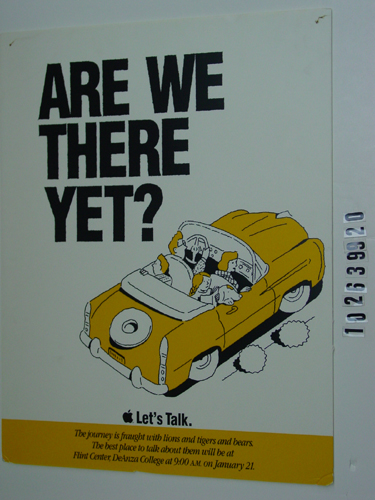 Title
Apple - ARE WE THERE YET?
Description
Color poster with a family in yellow convertible car. Two children in rear seat with dog, the father driving with mother in front.

Let's Talk
The journey is fraught with lions and tigers and bears.
The best place to talk about them will be at
Flint Center, DeAnza College at 9 a.m. on January 21.
Date
Undated
Publisher
Apple Computer, Inc.
Dimensions
26 x 30 in
Format
Photographic print
Category
Other: See Description; Poster
Credit
Gift of CHM AppleLore